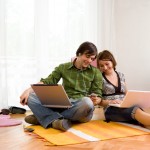 In 2000 Attorney Dan Goldberg asked Ads That Work to handle his advertising.  At the time he was #4 in recognition for attorneys in the region with recall of his ads at 1.8%.  After ATW created the "Call Goldberg   800.600.6014″ jingle, Mr. Goldberg became the #1 recognized attorney with four times the recall of any other lawyer's ad.
—
Hueytown Chiropractic has just one office but with a consistent Ads That Work! campaign they have maintained their business in a tough economy with declining insurance payments.
—
Last year the Bedzzz Express mattress store franchise opened in Montgomery, AL.  With Ads That Work's help they quickly produced the top store in the 22 store chain.
—
The Gus Mayer shoe department is a leased department in a high end specialty department store.  With a small budget and advertising just four times a year they have made a name for themselves as the place to buy shoes plus received extra co-operative advertising dollars from their national manufacturers like Stuart Weitzman.
—
Once the Bedzzz Express franchise in Huntsville saw Montgomery's success with Ads That Work, they signed up too and have grown from two to four stores with the agency's help.